Leading Carpet Cleaning Service
We are a family friendly and dependable carpet cleaning company. It's our approach to service that has made us an
A+ Carpet Cleaning Service
in Charlotte, NC.
---
Schedule an Appointment
Book online now or contact us to schedule an appointment.
Contact us Now

Get Your Price Now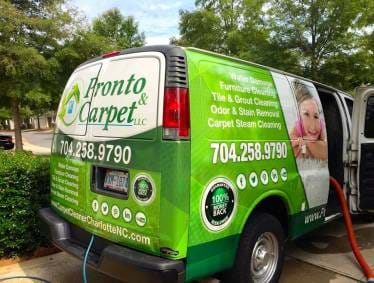 Our Truck Mounted Carpet Cleaning System.
We offer the following services:
Carpet Steam Cleaning
We use a truck mounted steam cleaning system to deep clean carpet fibers. This removes up to 99% of dirt and grime in your carpet. We use the best carpet cleaning equipment to get the best results.
Scotch Guard©
This is a protectant that is applied to the carpet that seals out stains from the carpet fibers. This can help extend the life of the carpet as well as keep it looking cleaner longer.
Carpet Deodorizing
During the cleaning process we use a natural bacterial enzyme that penetrates deep into the carpet fibers that naturally digests the source of bad odors in the carpet.
Pet Enzyme Cleaning & Treatment
This powerful waste-digesting, bacteria producing enzyme breaks down organic material in the carpet. It's effective on pet urine, feces and blood.
---
View Our Prices and Schedule Online
You can build your quote online and schedule an appointment now. Select which cleaning options you would like and choose the number of areas to be cleaned.
Get A Free Quote Now
---
Carpet Cleaning Coupons and Specials
---
Carpet Cleaning coupons and discount packages
;
---
Award Winning Service
Our
award winning service
is highly recommended and reviewed. We are not satisfied until you are satisfied. You can rest assured that you will receive the best service in Charlotte when you hire us!
---
Professional Carpet Cleaners
We can clean and restore all types of carpets, from Berber to nylon. So before you replace your carpets give us a call to get a free professional evaluation and estimate. Our IIRC Certified technician can give a professional recommendation on the spot.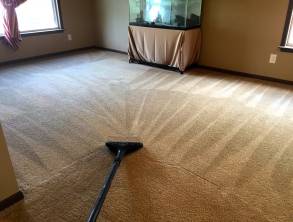 ---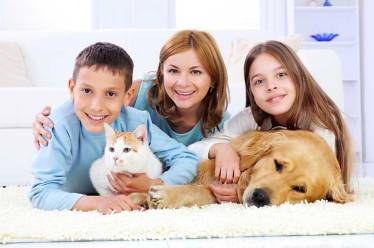 Allergy & Asthma Friendly
If allergies are an issue with you or your loved ones then we can help. Homes are commonly filled with allergens like dust, pollen spores and pet dander. Our carpet cleaning service can remove up to 94% of allergens commonly found in carpets. It is recommended to have your carpets professionally steam cleaned every 3 to 4 months to help combat allergies in your home.
---
Pet Odors and Stains
We love our pets and they are part of the family but sometimes they bring their own smells and leave their own messes in the house. Our carpet cleaning professionals are here to help and can get rid of those embarrassing odors and stains. Our cleaning products are pet-friendly and will leave your home smelling fresh and clean again.
Our Tools
Our main tool for steam cleaning carpets is our Evolution Wand. This wand can extract up to 70% more water than any other wand on the market. This means cleaner carpets with no soapy residues left behind. This tool allows a much smaller drying time for your carpets after they are cleaned so you can get back to using your carpets sooner.
If your carpets have water damage or are in need of restoration over and beyond a normal steam cleaning than we offer our Rotovac 360 cleaning. This option costs a little more but can restore badly damaged carpet.
Carpet Cleaning Steps
Inspection
We always inspect the entire area to be steam cleaned before we do any work. After a thorough inspection we will give you our recommendations on which methods to use for cleaning and will advise of any issues, such as permanent damage to your carpet that we may not be able to fully restore.
Furniture Removal
Small to medium sized furniture will be removed from the cleaning areas as best as possible to allow us to clean your entire carpet area.
Dry Soil Removal
Removal of dry soil is essential to the process and allows for maximum efficiency when steam cleaning carpets. We'll use our commercial grade upright vacuum cleaner to remove up to 99% of particles from the areas to be cleaned.
Spot Cleaning and Pretreatment
We will spot clean and pretreat all areas of the carpet. We always use Eco-Friendly products which are friendly for you and your family as well. This step helps to separate the soil from the carpet fibers.
Soil Extraction
This is where the actual steam cleaning takes place. We use our truck mounted vacuum system to heat the water to 240 degrees and it is pressurized deep into the carpet and removed with The Evolution Wand. This removes soil, bacteria, viruses, pollen and more from your carpets.
The Wrap Up
After we are done cleaning all areas we will replace your furniture back to their original locations on top of blocks to help protect the furniture and the carpet. We'll show you a sample of the water that was extracted from the carpets during the cleaning process so you can see what deep carpet cleaning does for your carpets. We'll give you recommendations on how to dry the carpets and how often your carpet should be cleaned. You will receive your invoice for services rendered electronically on the spot.
---
We Use Eco-Friendly Cleaners
We try to work mostly with products that has Sodium-Percarbonate is a source of highly concentrated hydrogen peroxide (an oxygen bleach). There are two types of bleach, oxygen bleaches and chlorine bleaches. Oxygen bleaches are more eco-friendly, whereas chlorine bleaches are not.
When dissolved in water, Sodium percarbonate releases hydrogen peroxide and soda ash. It is often used in environment-friendly cleaning products because it breaks down into oxygen, water and natural soda and is less damaging than chlorine bleaches. It has even been argued that sodium percarbonate has environmental advantages due to its release of oxygen into soils and waterways . This amazing product contains no phosphorous or nitrogen, making it a good eco-friendly choice.It is non-toxic, environmentally safe, biodegradable, and leaves no harmful by-products or residues which can harm the environment. This product is a white particle powder, non-toxic no contamination, non-flammable, non-explosive, easy to get damp, and soluble in water.